We just came back from several glorious days with our friends in Florida.
The weather was perfect, the food was amazing, and the friendships were strengthened in a way we did not know we needed. It was an all around great time, and we are already looking forward to another trip down.
The only bummer part of the trip is that the battery on my

"BIG camera"

was dead and I didn't know. So the only pictures we got are some phone pics. But, they will bring back memories and that's all that really matters.
We stayed in a nice hotel for the first couple of nights...
so we could be right on the beach and have some together time.
This was Subway lunch on our deck...
what a beautiful view.
Even though it was a holiday weekend...
most of the beach was secluded.
Like our own little oasis.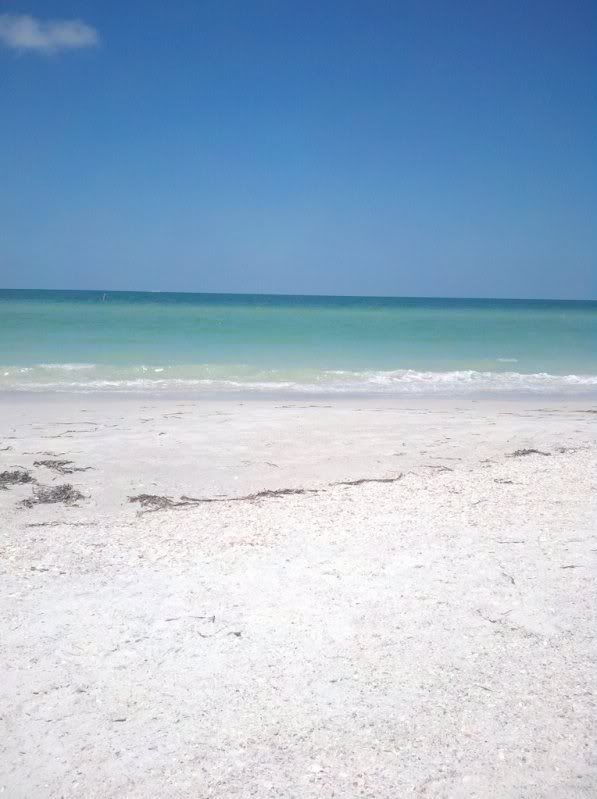 Then we headed over to stay with our friends Josh & Carly...
Our other friends Ryan & Marcia and Tony & Christine were in town too...
it was like a big family renuion for the hubs.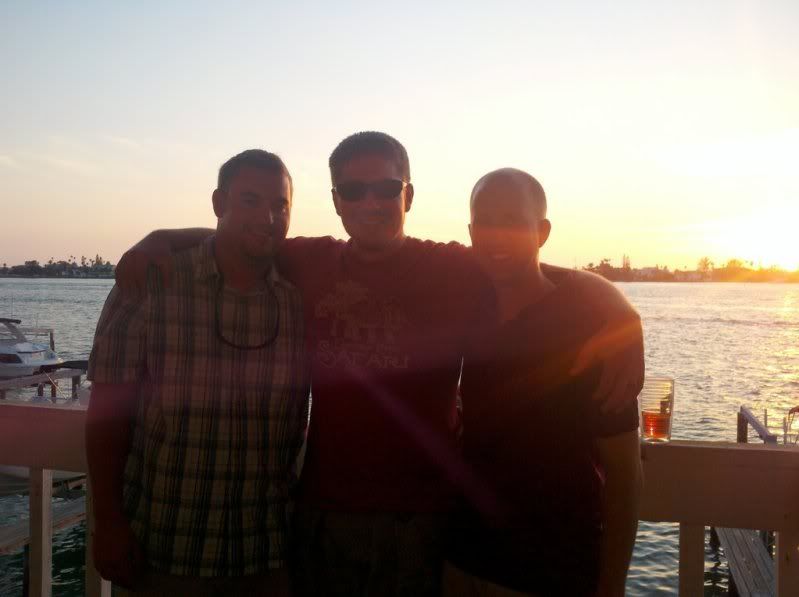 This is the view from Josh & Carly's deck...
I could just die...
We even saw dolphins one day!
Christine is a fan of anything to do with OHIO where she is from...
so we headed down to watch the Indians play the Tampa Bay Rays
(sorry I rooted against you, Christine)
It was our first time to see a baseball game in a dome like that... pretty cool!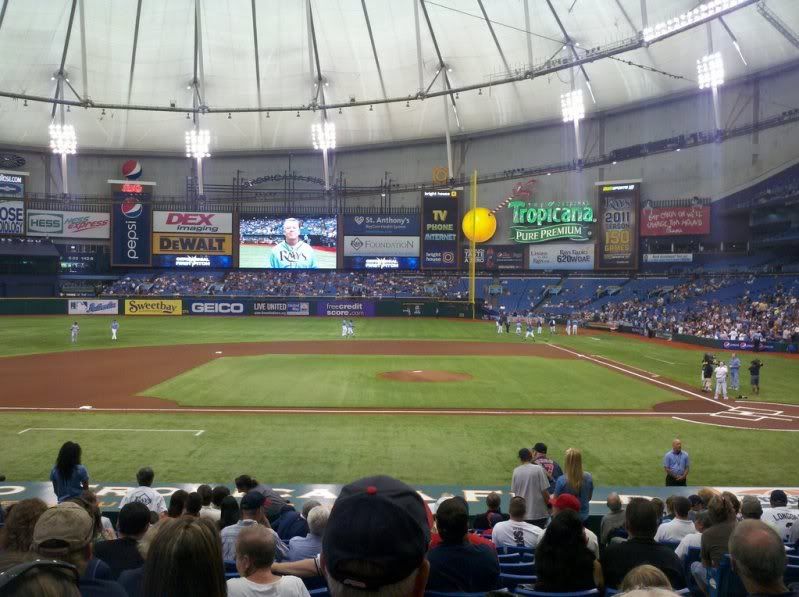 AND, they had live stingrays you could pet!
Can't get a cooler mascot than that!
So glad everyone was able to make it, we had a fantastic time!