I am feeling really festive today! (For halloween...duh!) In the spirit of this wonderful candy filled holliday, I thought I would post a few of my favorite halloween pictures from this year!
This is the Halloween Card my Godson's Family sent out!
Seriously, the cutest baby ever!
Our Pumpkin!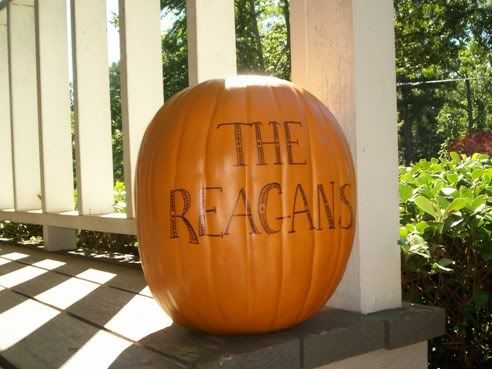 Found this on the internet... McCain - Palin Pumpkins! (I know, sorry to get political)
Our puppy is all dressed up for halloween! Oh
scrapblog
how I love thee...